1st Annual PAMAfrica Consortium Meeting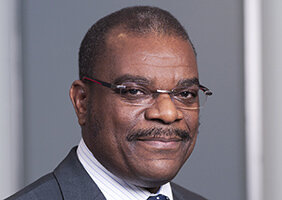 Message from Dr. Michael Makanga, Executive Director EDCTP
''EDCTP is committed to supporting high-quality research and development on urgently needed tools to close the chemoprevention and treatment gaps, and to provide new impetus to achieving the ambitious malaria control and elimination goals.
''The PAMAfrica annual consortium meetings play a very important role towards strengthening the North-South collaboration and fostering bi-directional exchange of information on the ongoing and planned studies on the portfolio of antimalarial products in development.''
Th virtual meeting is scheduled for Wednesday, 13 and Thursday, 14 October 2021 between 09.00 – 12.00 CET.
On behalf of the PAMAfrica Portfolio and Strategy Management Committee (PSMC), co-hosts MMV and CISM will welcome participants to the first annual PAMAfrica consortium meeting.
The meeting aims to build a collective sense of awareness and ownership of the PAMAfrica project, share the status of Work Packages and outline upcoming priorities for 2022.
Day 1:
Session 1: Setting the scene
Four high-level speakers will provide their perspectives on the vital importance of strong strategy, leadership and partnerships in the drive to develop and deliver novel antimalarials.
Session 2: Defeating malaria – what will it take
After an overview of the overarching role of PAMAfrica in the fight against malaria, three speakers will consider the need for enhanced quality manufacturing capacity and strengthened research capability to support the long-term impact of the PAMAfrica project.
Day 2: Progress of Work Packages
Each of the five PAMAfrica Work Packages will be presented, led by project leaders with contributions from participating sites.