2nd Annual PAMAfrica Consortium Meeting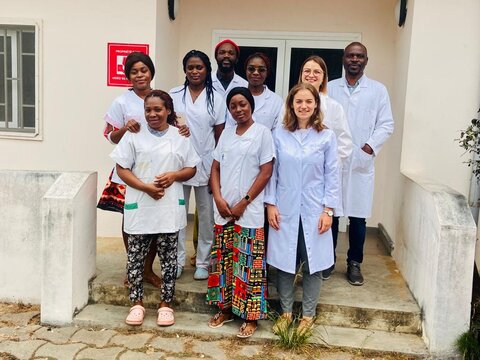 Message from Dr Ghyslain Mombo-Ngoma, PhD, Head of Clinical Operations at CERMEL
''CERMEL is delighted to welcome the annual meeting of PAMAfrica in Lambaréné. Medical research in sub-Saharan Africa is of high priority for societies to respond adequately to local health needs and the portfolio developed throughout the PAMAfrica project is targeting at the same time the development of new antimalarial drugs and the strengthening of the research capacity with training of researchers and the infrastructure upgrade. We wish all delegates a fruitful annual meeting and good progress to the project.''
On behalf of the PSMC, co-hosts MMV, the Eberhard-Karls Universität Tübingen and CERMEL, will welcome participants in CERMEL (Lambaréné, Gabon) to the in-person PAMAfrica & SINDOFO back-to-back annual meetings.

As many of PAMAfrica's partners are also members of the SINDOFO consortium, it was agreed that the two consortia will organize their annual meetings back-to-back.

On day 1, PAMAfrica 2nd annual consortium meeting aims to share updates on progress and status at halfway through the project, as well as the outlook per PAMAfrica Work Packages, with in-depth discussions on selected topics. Representatives of the PAMAfrica consortium and EDCTP will participate.

On day 2, PAMAfrica and SINDOFO partners and EDCTP will conduct jointly held interactive sessions on cross-cutting topics, such as capacity strengthening. SINDOFO and its partners will host their first annual meeting on day 3.