Building research capacity in Africa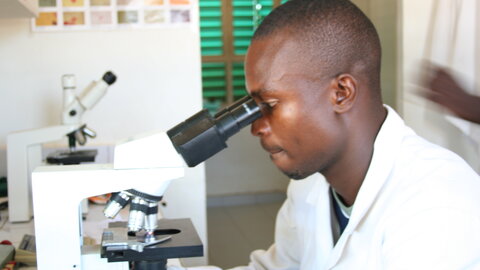 To support the effective conduct of PAMAfrica's three clinical programs the consortium's goals include strengthening both research capacity at trial sites and research capability of next-generation African scientists from partnering institutions.
Targeted workshops for site personnel will ensure that patients receive optimal care, and that both the implementation of clinical studies and the data generated are of the highest quality.
Long-term academic training (PhD and MSc) will help develop future scientific leaders. The goal is to build a scientific network to nurture the next generation of African researchers. Ten candidates, one PhD and one MSc from each of the five participating partner sites, have been selected to enroll in long-term academic training to set them on a career path as leaders in scientific research.
Read about the selected students here.