First malaria treatment for babies under 5kg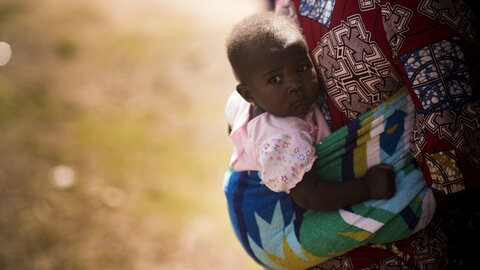 According to the World Health Organization (WHO), about 24 million children were estimated to be infected with the Plasmodium falciparum parasite in 2018 in sub-Saharan Africa. Infants below 5kg make up a critical neglected group and developing antimalarials specifically suited to their needs is essential to malaria control and elimination. Currently, newborns or underweight infants infected with malaria are treated with either a whole tablet or half a tablet of Coartem® (artemether-lumefantrine/AL) or with quinine. However, this could lead to inappropriate dosing, and/or adverse reactions. The safety and efficacy of Novartis' AL is well studied in children older than 6 months and over 5 kg. The PAMAfrica Consortium will trial a new formulation of this gold-standard antimalarial and provide valuable support for a new dose ratio designed specifically for newborns.
This trial will test a novel formulation/ratio from Novartis of the current gold standard treatment artemether-lumefantrine in newborn infants weighing less than 5 kg or who are malnourished.
Learn more about developing medicines specifically suited to the needs of children from this infographic on child-friendly formulations.