PAMAfrica-SINDOFO capacity building symposium at the 11th EDCTP Forum
A paradigm shift towards local and gender balanced leadership, promoting equitable partnerships and next generation African leaders, PAMAfrica-SINDOFO case studies.
Location: Palais des Congrès de Paris, Room 342B
Virtual attendance: register on the 11th EDCTP Forum event website
Time: Wednesday, November 8 from 2:00 to 3:30 pm CET
Speakers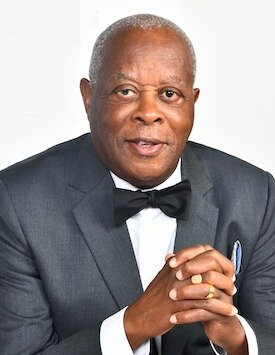 Professor Charles Stephen Mgone (Tanzania), former Executive Director of EDCTP: Capacity building, shifting the paradigm of traditional North-South collaboration practice, fostering equitable partnerships and building an African leadership.
Charles Mgone is a paediatrician by training and holds a PhD in Medical and Molecular Genetics. He has worked in Africa, Europe and the Pacific where he has served as advisor at national and international levels. Prof. Mgone was formerly the Executive Director of the European & Developing Countries Clinical Trials Partnership (EDCTP). Prior to that, he was the Head of EDCTP's Africa Office, working closely with the African research community, programme managers and policymakers in inspiring African commitment and co-ownership of health research programmes. Currently, Prof. Mgone is the Vice Chancellor of Hubert Kariuki Memorial University in Dar es salaam, United Republic of Tanzania. His special interest is in the development of sustainable capacity and appropriate environment for research and development of tools against diseases of poverty.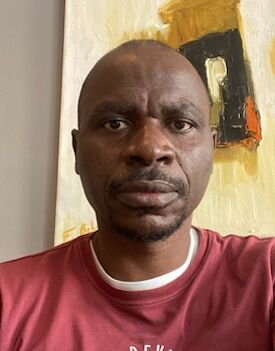 Professor Ghyslain Mombo-Ngoma, Head of Clinical Operations, CERMEL, (Gabon) and Group leader at BNITM, (Germany): What it takes to enhance equitable and sustainable research in Africa – a case study of delivering an innovative clinical trial.
Ghyslain Mombo-Ngoma is a Professor in Implementation Science at the Leibniz Bernhard Nocht Institute for Tropical Medicine (BNITM) and the University Medical Centre Hamburg-Eppendorf (UKE), in Hamburg, Germany; and Head of Clinical Operations at the Centre de Recherches Médicales de Lambaréné (CERMEL), in Lambaréné, Gabon. He is a medical doctor by background with a Master in Epidemiology and a PhD in immunology of infections during pregnancy. His research focuses on the development and implementation of medicines for poverty-related infectious diseases as well as maternal and child health. Further, Prof. Mombo-Ngoma is a team lead on several EDCTP-funded projects, including PAMAfrica and SINDOFO, which focus on the development of next-generation antimalarial drugs and the strengthening of sustained research capacity in sub-Saharan Africa.
Dr Dearie Okwu, PhD student, CERMEL (Gabon): Case study – career progression in clinical research for future leaders, addressing gender and opportunity challenges through advanced degree and practical training to enrich the African clinical trial ecosystem.
Dr Dearie Glory Okwu is a Research Physician/Clinical Investigator at CERMEL. With over three years of experience conducting clinical trials, she is committed to researching medicine development for Poverty-Related Diseases (PRDs), specifically focused on Infectious and Neglected Tropical Diseases. Dr Okwu graduated from Igbinedion University Okada, Nigeria in 2009 with a Bachelor's in Microbiology and graduated with honours from Medical University, Pleven, Bulgaria with Master's in Medicine and Surgery in 2018.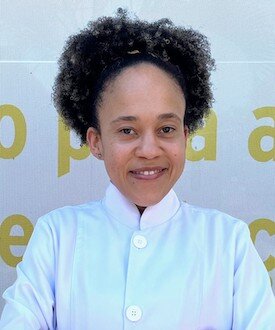 Dr Jessica Dalsuco, PhD student, CISM (Mozambique): Case study – career progression in clinical research for future leaders, addressing gender and opportunity challenges through advanced degree and practical training to enrich the African clinical trial ecosystem.
Dr Jéssica Dalsuco is a Biomedical Researcher at the Health Research Center of Manhiça, supporting the clinical area as a physician in the Neonatology and Paediatrics Emergency Department. She has a degree in General Medicine from the Higher Institute of Science and Technology of Mozambique, a post-graduate degree in Neonatal Medicine from the Portuguese Catholic University and a master's degree in Cardiovascular Physiopathology from the University of Porto. Dr Dalsuco is currently pursuing her PhD in Medicine and Translational Research at the Barcelona Institute for Global Health.
Chairs
Dr Rella Zoleko Manego (Gabon), Clinical Researcher, CERMEL: Principal Investigator for both the PAMAfrica study on severe malaria and the WANECAM 2 project.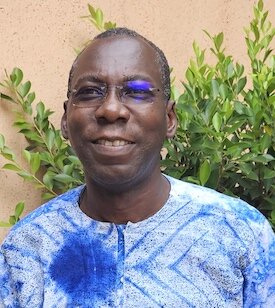 Dr Innocent Valea (Burkina Faso), Medical Scientist, CRUN: Head of QA department and Co-Principal Investigator for SINDOFO.
Symposium abstract
Capacity development is one of the five EDCTP objectives. In the last two decades, major investments have been made in human capacity and infrastructure development in sub-Saharan countries. However, career development of young scientists, especially women, remains a challenge. Higher education training opportunities have been targeted traditionally within Global North academic institutions. This favors the flight of human capital and impedes long-term sustainability of local capacity development.
An efficient collaborative approach with sub-Saharan universities and creation of local training and further career opportunities for young scientists require additional efforts, but would better support access to opportunities. Grant-specific goals for Global South institutions have traditionally been geared towards achieving time bound project targets, rather than sustainable outcomes. Encouraging a long-term perspective for clinical research in institutions and regions, as well as researchers, is key.
Today it is necessary to shift the paradigm of traditional North-South collaboration, fostering equitable partnerships and building on existing local leadership capacities. This entails going beyond a single project perspective, and developing a long-term development strategy, supporting new policies and best practices, involving women and local communities in decision-making processes to ensure gender balance, cultural appropriateness and social responsibility of research programmes.
The objective of this symposium is to showcase how two EDCTP grantees, PAMAfrica and SINDOFO, have joined forces to propose an innovative approach for capacity building. Capitalizing on local expertise and inclusion of women to foster South-South collaboration and mutual South-North capacity building strengthens gender equity within, and sustainability of, the trial ecosystem in the long term.